Your elementary-aged children are up to a lot right now – virtual learning, social distancing, and a lot of staying home. And yet life somehow still moves forward. And at BRAYCES Orthodontics, we're moving forward too – treating patients of all ages by using popular communication and video apps. We've been consulting with patients, conducting virtual exams, and helping patients progress with their treatment from home.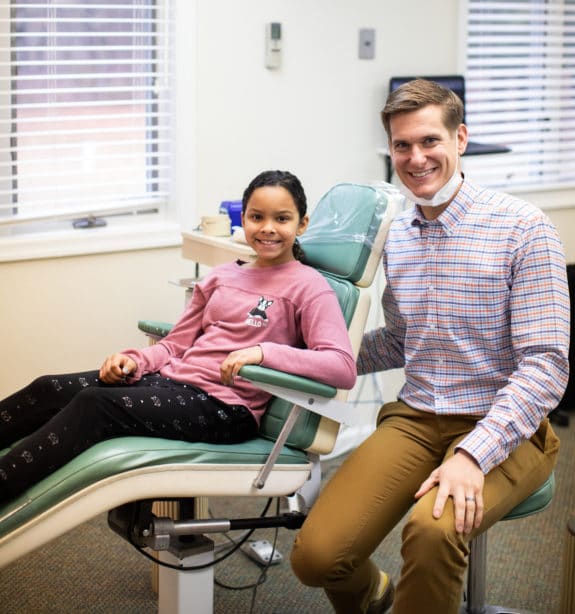 If your seven-year-old hasn't yet seen an orthodontist, now is the perfect time to schedule a virtual consultation. The American Association of Orthodontists recommends children see an orthodontist by age 7 (or 8, if your 7-year-old has celebrated another birthday). "Parents are sometimes surprised to learn that this is an appropriate age to see an orthodontist," says Dr. Robert Bray. "Seeing children at age 7 allows us to detect any problems or potential problems early, and implement early treatment if necessary, creating space or guiding the eruption of adult teeth," he adds.
"We are able to learn a lot from a video chat," say Dr. Robert Tarby. "We're assessing new patients, starting treatment for those who are good candidates, and managing care for our existing patients. Virtual appointments allow patients to get the care they need while staying home – and of course, we are available for emergency care when patients need it."
Now could be the perfect time to get your 7-year-old "in" for a visit. Schedule a complimentary consultation for your child or yourself today by visiting brayces.com.