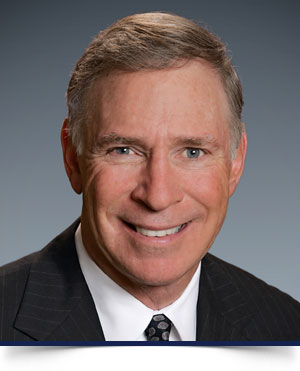 Dr. Bray is pleased to welcome you and your family to his practice. With a strong commitment to orthodontics, and a never-ending dedication to his patients, Dr. Bray works positively to provide each of his patients with the information, treatments, and care they deserve.
Education
Dr. Bray received his Bachelor of Science degree from the University of Dayton and later attended the University of Maryland School of Dentistry where he earned his Doctorate in Dental Surgery. Dr. Bray went on to obtain his Certificate of Orthodontics at the Eastman Dental Center in Rochester, New York, completing his Masters in Science at the University of Rochester School of Medicine and Dentistry the following year with a major course in genetics.
Continuing Education and Professional Involvement
Dr. Bray is a past president of the American Association of Orthodontists (AAO). As president, he facilitated meetings with the American Dental Association and the Dental Specialty Group, which includes periodontists, pediatrics, oral and maxillofacial surgeons, oral and maxillofacial radiologists, oral and maxillofacial pathologists, public health dentists, pediatric dentists, endodontists, and general anesthesiologists. Dr. Bray is also involved in chairing the Board of Trustees, an international board made up of eight components across the United States and Canada.
Facilitating relationships with foreign orthodontic societies has been a goal of Dr. Bray's and has led to meetings between the American Association of Orthodontists and the Australian Orthodontic Society, British Orthodontic Society, European Orthodontic Society, Japanese Orthodontic Society, Chinese Orthodontic Society, Taiwan Association of Orthodontists and the Indian Orthodontic Society.
Dr. Bray is a diplomate of the College of Diplomates of the American Board of Orthodontics. Fifty-three percent of orthodontists in the country are board certified.
He is past president of the Middle Atlantic Society of Orthodontists (MASO), and previously served as MASO's trustee to the American Association of Orthodontists. Additionally, Dr. Bray is a member of the American Dental Association, a founding member of the American Orthodontic Lingual Association, and a member of The Edward H. Angle Society of Orthodontists, North Atlantic Component. He was treasurer of the local Atlantic Cape May County Dental Society for 20 years.
An active member of the community, Dr. Bray has served on Shore Medical Center's Howard S. Stainton Society and Shore Tomorrow fundraising campaigns for over 16 years. In 1998, during his service to the Shore Health Enterprises, Dr. Bray served as the secretary. He is currently a trustee on the Shore Medical Center Board.
Dr. Bray is an avid supporter of education. He has served on the Brigantine Board of Education, including working as the president of the Board for eleven years. Dr. Bray continues to serve as an Associate Clinical Professor at the Temple University Kornberg School of Dentistry in the Orthodontic Department and a visiting professor at the Eastman Institute of Oral Health, Rochester, New York.