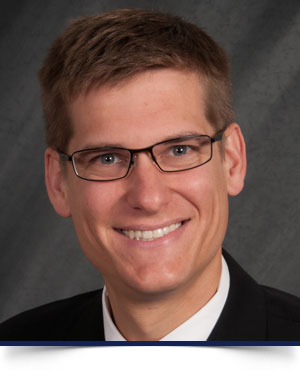 Education
Before attending Muhlenberg College, from which he graduated summa cum laude in 2006 with a BS double major in Biology and English, Dr. Robert J. Tarby was a student at Assumption Regional School in Pomona, NJ and St. Augustine Preparatory in Richland, NJ. Following the completion of his Bachelor's degree, Dr. Tarby attended the Harvard School of Dental Medicine, receiving his DMD degree in 2010. He is a graduate of Eastman Institute of Oral Heath at the University of Rochester, completing both his residency in Orthodontics and his Masters of Science with a research project in cleft lip and palate.
History At BRAYCES
A native of Southern New Jersey, Dr. Tarby first joined BRAYCES as a patient in 1996. He has enjoyed a variety of summer jobs at the office, and was inspired through his experiences at BRAYCES to pursue orthodontics himself. He joined the practice as an orthodontist in 2012, and has enjoyed reconnecting with the community in which he grew up, and meeting new people, patients, and families. He is a member of the New Jersey Dental Society, having served as its president (2016 – 2017); of the American Association of Orthodontics, and of the Schulman Group, a nationally-recognized association of prominent orthodontic practices. He prides himself on treating each patient as a member of his own family, and works to ensure the best possible outcome for all of his patients.
Outside The Office
Dr. Tarby and his wife Betsy reside in the woods in Galloway. They have four much-loved children, Mae, Owen, Clara, and Colin, and a happy Labradoodle, Izzie. In his rare spare time, Dr. Tarby enjoys fishing, birdwatching, and reading.